link to the first big flavor, small price menu (risotto) http://www.cookingwithtonno.com/2021/05/11/risotto-with-asparagus/
Each month we make a list of real cheap menus prepped during the preceding weeks (and accompanying verdict on the actual outcome, a vote from 1-5.) Then we ask if anyone has a preference. Last month turned out to be melon and proscuitto, spaghetti with goat cheese, and cooked apple with ice cream. Anyone want to help us choos for July?
1: First/Main course: Gnudi, mostly Tuscan but much of center-north Italy has a similar plate in their cultural menu. Basically it's ravioli filling made of spinach or other green vegetable, egg, ricotta, nutmeg and lemon rind, the whole then rolled in flower. 4/5 Dessert: a simple mixed flour crepe for dessert (the first sugar, the second chocolate-cinnamon.) 3/5.
2: Spaghettoni in butter (emulsified) fried sage and parmigiano reggiano, then same old marinated strawberries and whip. 4/5 each. (The dish a great lesson in your senses, that is to use them: eyes, ears, mouth, asthetic.)
3. Fried Sardines and Potatoes….ahhh, summer 4/5
4: Mixed grilled meat and mash. What's not to like – 4/5. (It's all in the heat and material – giza.)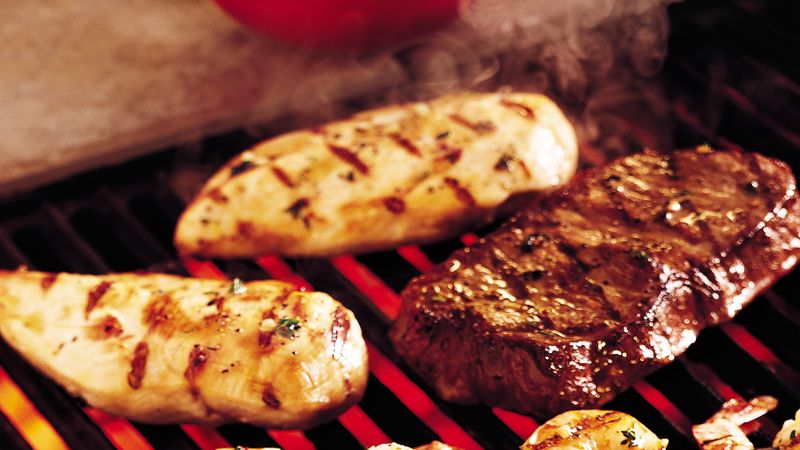 5: …a first 5/5 after a bit – spaghettoni with sausage, mushroom, basil, scallion, egg-yolk, parmesan, white vinegar, milk, pepper, salt, butter, olive oil., followed a simple 'drowned in coffe', affogato al caffe, ice cream in unsweetened espresso. 4/5 Ahhh. (Know your ingedients. Which means tasting, seperately and together)
6: short pasta with tuna and tomato basil and lemon rind. 4/5. A classic. Ice cream.
7: sandwiches and cheese melts in pan bread made of mixed flour, olive oil and salt dough. ('q.b.', quanto basta, as much as it needs – the Italian cuisine in a two lettered acronym.) 4/5
…so, tell us the meal/dish which piques you the most and we'll show you more (….though sooner or later we'll get around to all of them.)